WORLD FLIPPER NEWS VIEW
Announcements

Oct 12. 2021
Announcement of Kakao Games Network Patch - October 12, 2021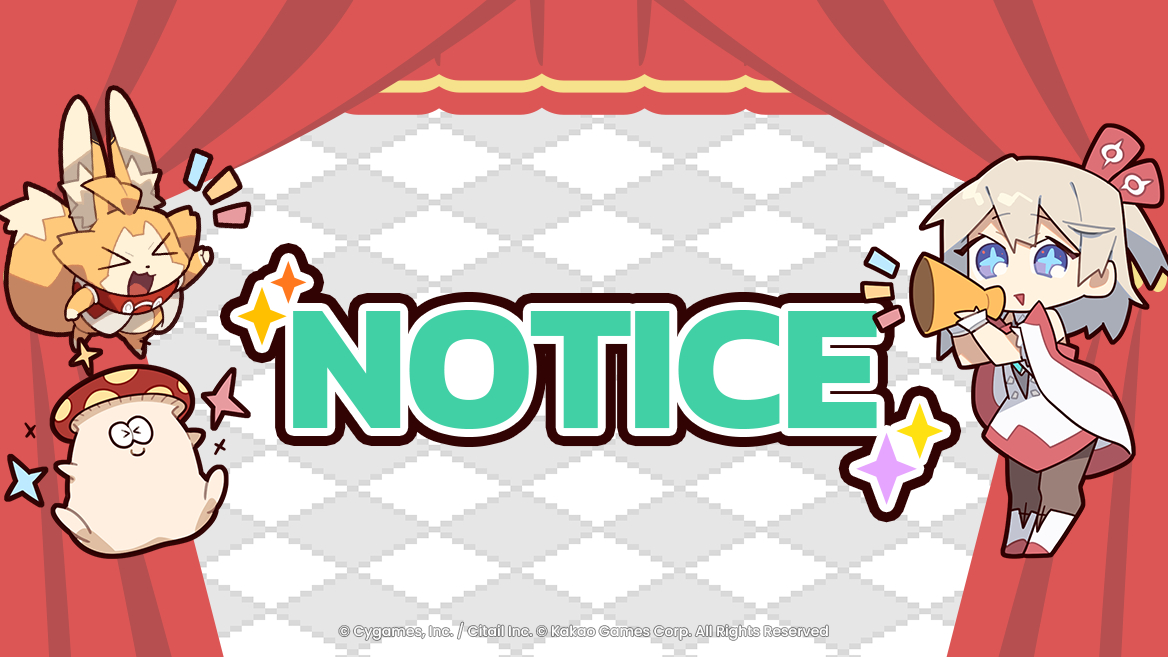 Greetings Adventurers,
We have scheduled a Kakao Games network patch for today to stabilize our servers.
Gameplay will be available during this time, but there may be intermittent network freezes, so please be aware of this.
Please check below for detailed information.
[Announcement of Kakao Games Network Patch]
■ Schedule
- [CEST] Oct. 12 23:00 PM—Oct. 13 01:00 AM
- [PDT] Oct. 12 14:00 PM—Oct. 12 16:00 PM
- [EDT] Oct. 12 17:00 PM—Oct. 12 20:00 PM
- [ICT] Oct. 13 04:00 AM—Oct. 12 06:00A M
- [KST] Oct. 13 06:00 AM—Oct. 13 08:00 AM
*ETA: 2 hours

■ Reason
- Kakao Games network patch
■ Notice
- Gameplay should be available during the patch
- Network disconnections may occur
- Log in or gameplay may not be available at times if network freezes occur. If so please try again at a later time.
- An emergency maintenance may be implemented if an issue occurs during the work on the network. If this happens, further announcements will be made.

Thank you.
World Flipper Team

GO TO
TOP