WORLD FLIPPER NEWS VIEW
Events

Jan 12. 2022
Wind Element Spotlight Portal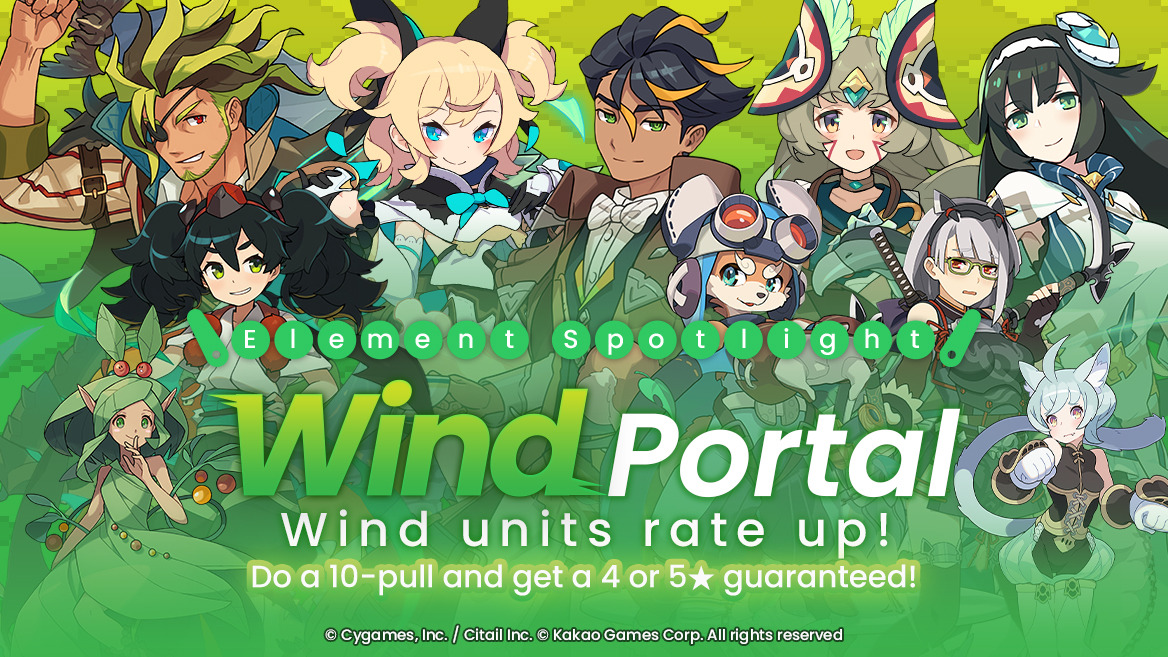 Greetings Adventurers!
The Wind Element Spotlight Portal is here!
During the event, you will have a higher chance to add Wind element Units to your team!
Please check below for more information.
Wind Element Spotlight Portal
Event Period
Jan 13 05:00 (UTC) - Jan 18 before maintenance
Event Details
During the event period, the draw rates for Wind element Units will be increased at the Spotlight Portal.
Disclaimer
The draw rates of each Unit can be found in [Portal] > [Rates].
The event period displayed in-game may differ from the actual event period.
Event details may be subject to change without prior notice.
If you attempt to pull for Units after the event ends, an error may occur and Lodestar Beads will not be used.
The event time shown within the game does not reflect summer time.

Thank you.
World Flipper Team

GO TO
TOP