WORLD FLIPPER NEWS VIEW
Maintenance

Nov 28. 2022
Maintenance Notice Nov 29, 2022 (Completed)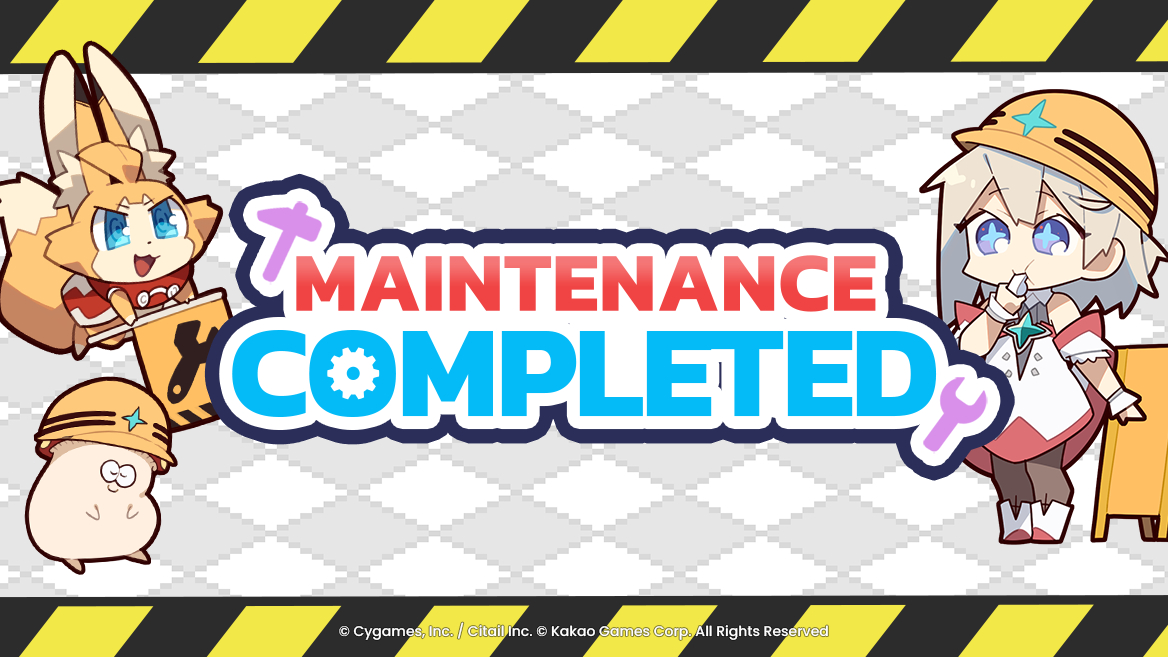 Adventurers, the maintenance has been completed!
Please see below for more information.
▶ Compensation: Free Lodestar Beads x100
- The item will be delivered within an hour after the maintenance ends.
- The item will be distributed until Dec 01 at 04:59 (UTC).
---
Greetings, Adventurers!
We will be performing maintenance on Nov 29, 2022.
During this time, World Flipper will be temporarily unavailable for approximately 4.5 hours.
Please refer to the below schedule for timing.
Time Zone

Maintenance Times

Duration: approx. 4.5 hours

Universal Time (UTC)

Nov 29, 04:50 – 09:30

Eastern Time (EST)

Nov 28, 23:50 – Nov 29, 04:30

Pacific Time (PST)

Nov 28, 20:50 – Nov 29, 01:30

Central European Summer Time (CET)

Nov 29, 05:50 – 10:30
* Please note that the above times are in 24-hour format and are subject to change.
Maintenance Reasons:
New Faces Spotlight Portal
The Poppet Princess Story Event & Missions
Maximum Rank up to 175
New Rank Achievement Pack Update
※ The contents below will be updated at a later time according to each schedule.
The Kaleidoscope: Necropolis - Fight the Beast of the Abyss & Missions
Water Element Spotlight Portal
Armament Spotlight Portal
Treasure Hunt Mission Ⅷ
Material Gathering Season
Main Quest Chapter 9
Bug Fix Plan:
Fix a bug that increased the number of Orochi's head in Godly + battle.
Notice:
Maintenance times and details may be subject to change.
Thank you,
World Flipper Team
GO TO
TOP